08 January 2018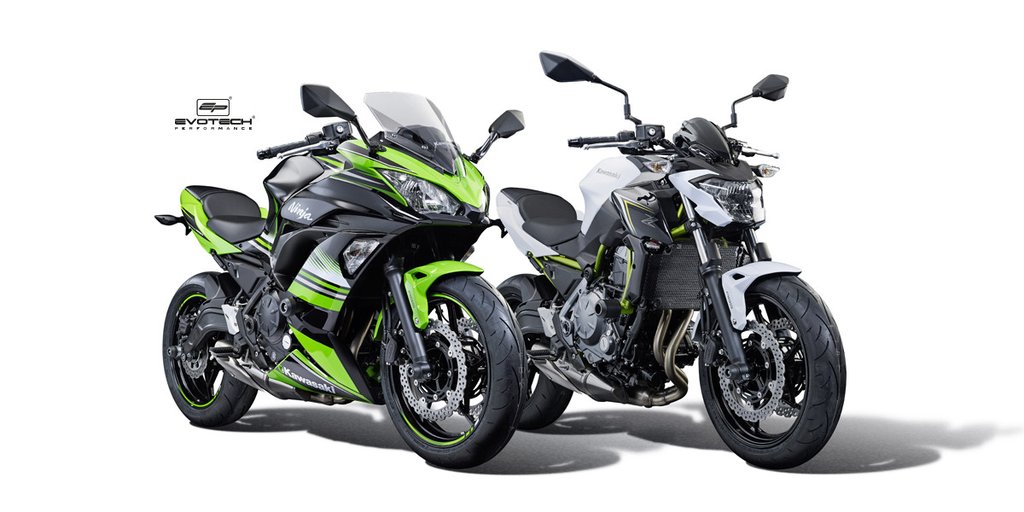 Bike World launches 'new for old' offer on Kawasaki Ninja 650 and Z650s
Dublin's Bike World has kicked off the New Year with an excellent offer designed to entice new customers into the store and onto a new Kawasaki in 2018.
The Longmile Road dealer is offering riders a choice of buying either a new Ninja 650 or Z650 which it will replace with a brand new model of the same bike at no extra cost in early 2019.
The offer, which is available for a limited time only, applies to bikes registered and collected in the first quarter of 2018.
While there are some terms and conditions none of them seem terribly onerous.
The first bike has a very generous mileage limit of 10,000 kilometres and must be returned with an up to date service history as well as having all the consumables such as tyres and brakes in a serviceable condition. In short the customer will be expected to drop the first bike back as they'd expect to receive it. Seems more than reasonable!
The deal applies only to bikes bought from Bike World either on finance through the company's financial services partner, or as a cash purchase. So, importantly this offer doesn't rely on approval for a loan, it can be bought outright. Bike World will also look at a trade-in deals.
When 2019 arrives and it's time to change, it'll need be model-for-model swap since both bikes have slightly different values
Optional extras that you may have chosen to put on the first bike will not be included in the deal as this simply isn't practical. Neither does it include any of the rider kit.
With a bike that has been perfectly maintained and hasn't done serious mileage usually attracting at minimum of 20% depreciation in the first year this is a deal that will save those who take it up a shade under two thousand Euro. Two grand buys an awful lot of petrol!
The new Ninja 650 is €8,990 and the Z650 is €8,550. This includes all the VRT, VAT and delivery costs. Both bikes come in a choice of colours. For more details contact Bike World on 01 4566 222 or drop a mail to [email protected].

Back to listing