19 July 2018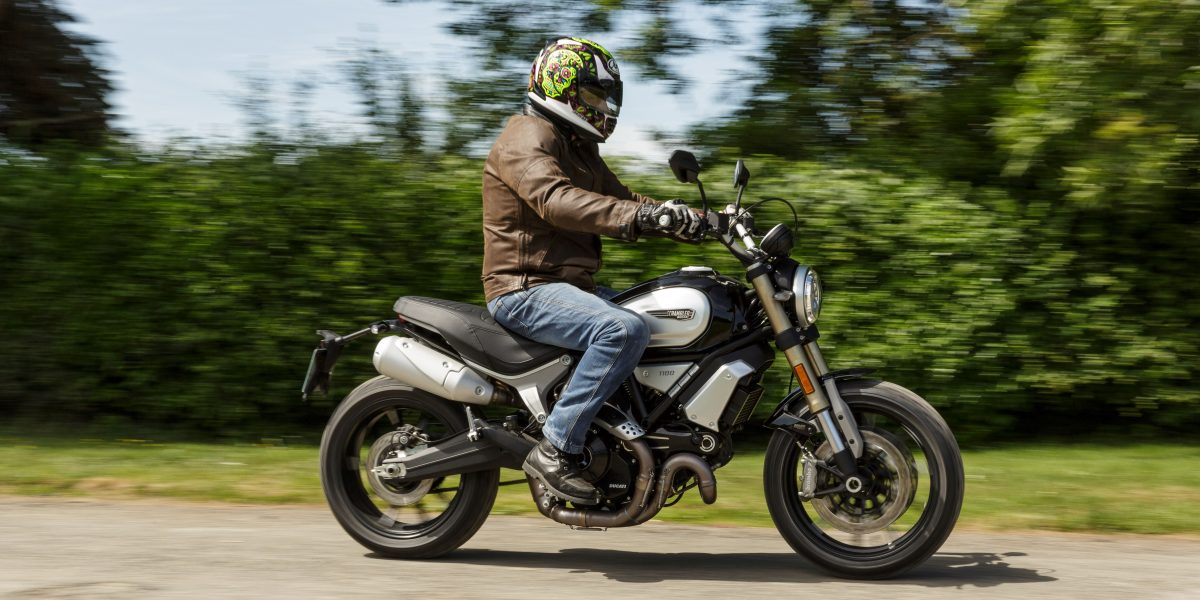 Big and beefy Ducati Scrambler 1100 bolsters range
The good people at Ducati relaunched the Scrambler sub-brand in 2014 and since then have since seemingly introduced more varieties than Heinz.
Indeed so numerous  are they you could be forgiven for thinking that the Scrambler range was bigger than the rest of the Ducati range put together.
To date they have all been 800cc offerings, with the odd 400cc machine thrown in to for hipsters who have yet to start shaving. Now, with the Ducati Scrambler 1100, the range is all grown up.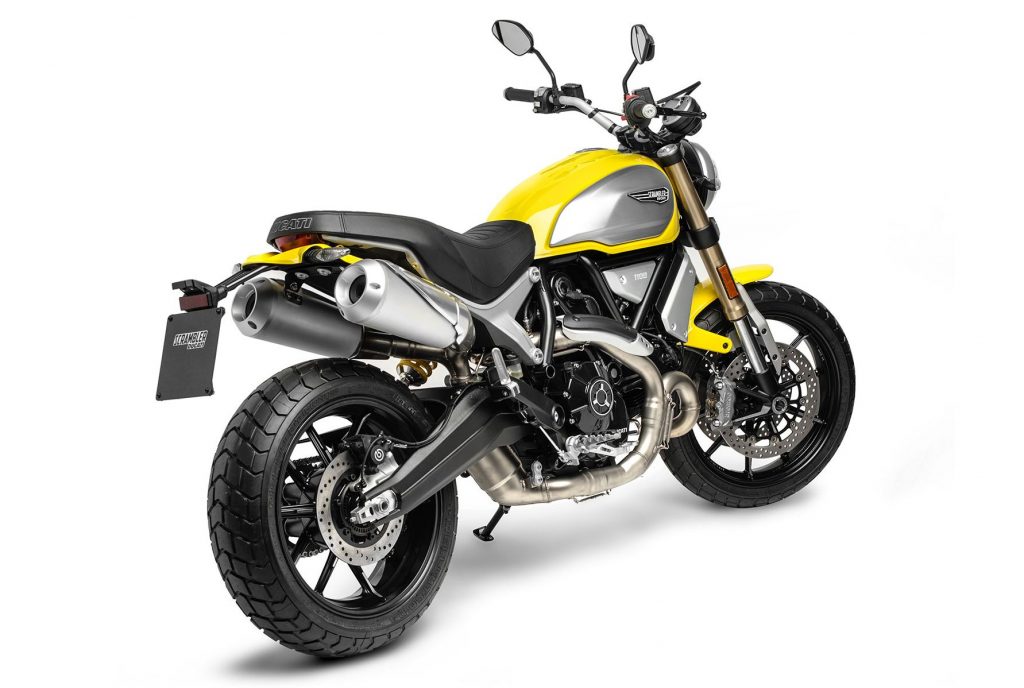 The bike we're looking at here is the standard model which, nonetheless, comes with a lot more than its smaller siblings.
The cool branding on the back of the seat is going to look just perfect parked up outside your coffee shop of choice, complemented by those black cast wheels.
The black engine also adds a wonderful solid visual 'feel' to the bike.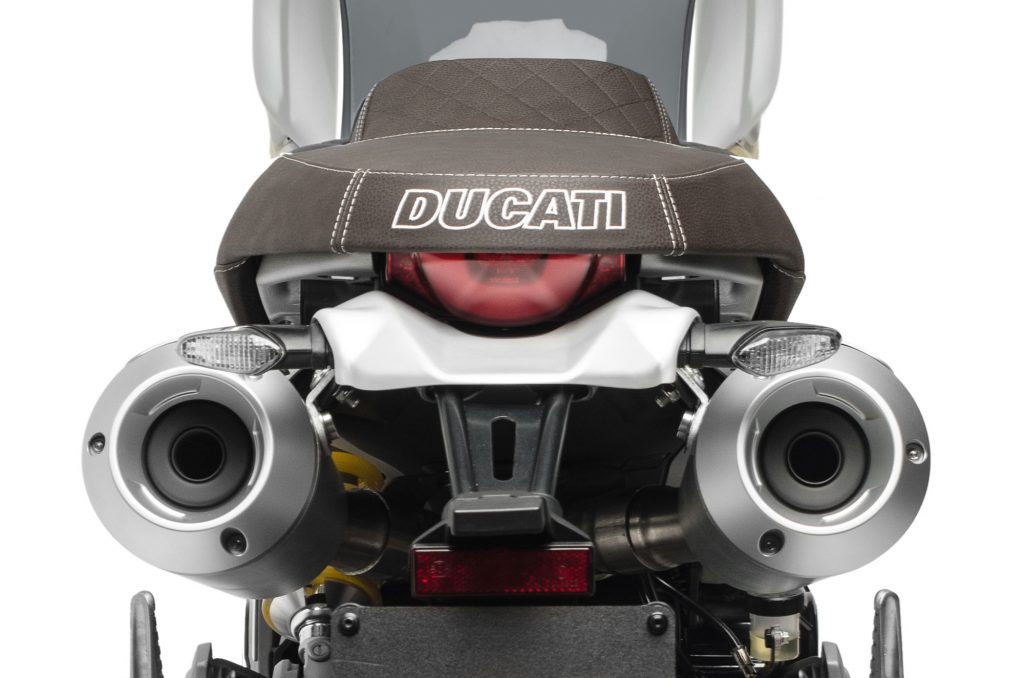 As well as having a bigger engine, the bike features the suite of electrical aids that we've come to know and love from the Ducati range.
Big and beefy
In addition to as ABS – which is a legal requirement at this stage – there are a number of other 'big bike' features.
As befits a Scrambler, the fuel modes have hipster names: City, Journey and Active. This is as in Rain, Road and Sport on any other machine.
There is also an ability to adjust the traction control.
The front stoppers are radial-mounted Brembos on twin discs. As well as having more stopping power they look the part and allow the front end to appear beefier. This gives the bike a stronger presence on the road.
The same can be said for the bigger tank and the boffins from Bosch have been at the ABS and traction control, which is now lean angle sensitive.
Cool thing
The best thing about the Ducati Scrambler 1100 is that it is a big machine. While there is nothing wrong with the smaller bikes in the range, the 1100 uses that old Monster engine perfectly. What's more  the added height in the frame makes for a more positive and rewarding riding experience. Oh….and it looks so very cool!
There are a number of other machines to choose from in this now rather crowded segment of the market.
Yamaha have their own Scrambler, the SCR950 and BMW have millions upon millions of different derivatives of the R Nine T.
The standard model is available to test ride at Rosso Ducati (01464 2211), priced at  €14,230.
Alternatively the Ducati Scrambler 1100  'Special' is of a slightly higher spec and comes in at €15,180 while the 'Sport', which sits on Ohlins suspension, will run you €16,140.

Back to listing