17 August 2023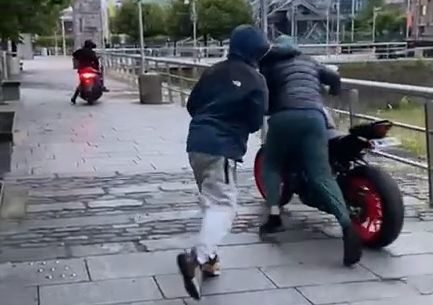 As thefts rise motorbike security is a real priority
This year has seen theft rates soar and thieves grow bolder. It's never made more sense, then, to invest in some serious motorbike security. Paul Browne steals a look at a few of the options on offer to Irish riders.
Motorcycle theft is always a concern to those of us who own and love our machines.
With thefts rising and becoming more blatant, this has become a more pressing issue for most of us.
As FM104 noted in June when reporting on the daylight robbery of a bike on Dublin's Quays, motorcycle thefts soared by 25% in the first three months of this year.
You read that right. Twenty-five-percent.
Lock or lose it
The traditional padlock and chain is still one of the most effective deterrents on the market.
These days both  are made from hardened steel, with Abus (pictured above left), with decades in the motorbike security business, still being among those offering  gold standard kit.
Getting through one is noisy, takes a lot of time and requires special equipment. Add a ground anchor or some other immovable object – such as a lamppost – to chain it to and that makes for a bike that has to be taken apart to steal.
Door stops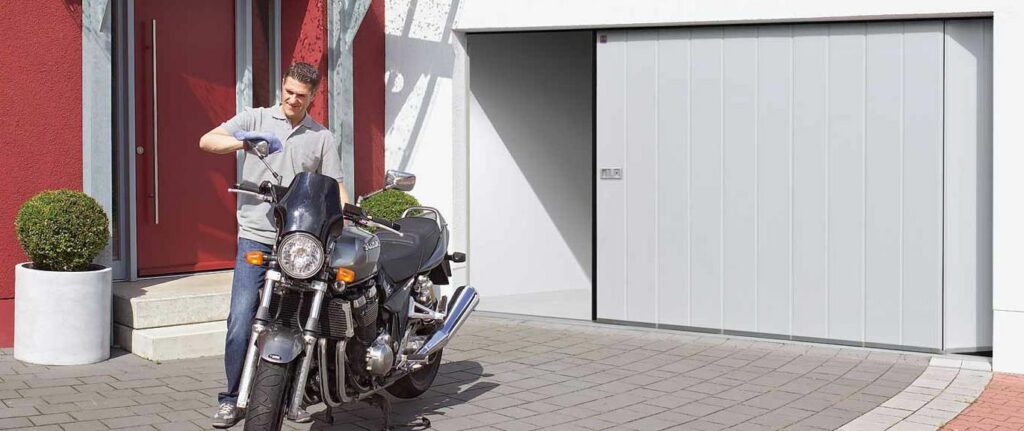 Also key is home security and where your bike is locked.
As anyone who's spent any time in a pitlane garage will tell you, there's little better to keep some of the most expensive bikes in the world safe than some quality electric doors.
Step forward, Horman. Their doors are made in Europe and offer no space, whatsoever, for a grip point of any sort from the outside. The sliding door pictured above is some 42mm thick and  infilled with PVC rigid foam for thermal and sound insulation. Electric moto-operated, they'll secure your garage with some style.
Bunker shot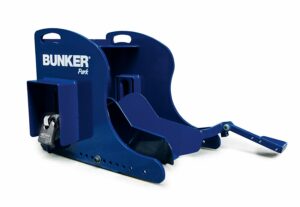 Another option is Bunker Park, launched by Artago Security a number of years ago.
It looks rather like a wheel lock on the end of a mechanics bench, except it's made from much, much harder metal.
The rider simply rolls the bike's front wheel in, slides the shaft through it and locks up with the supplied padlock.
It can even come with a rolling plate that allows the bike to be slid across the floor and parked in against a wall.
Trac and trace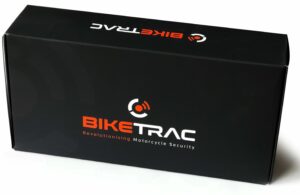 If the unthinkable does happen and your bike is taken then BikeTrac, a motorcycle-specific tracking system, can be used to find the true love of your life.
It does so in minutes and can precisely locate your beloved machine to within as little as one metre.
The company also have a number of other products that might catch your eye.
These include a grab bag which can neatly house all you could need to lock the bike in one neat.
All are available here in Ireland. For the Bunker, talk to Megabikes and see your local shop about the BikeTrac system. You'll find Hormann is based in Wexford.

Secure it, insure it. Call the experts on 0818 945 950 for your motorcycle insurance quote.
Back to listing