08 January 2021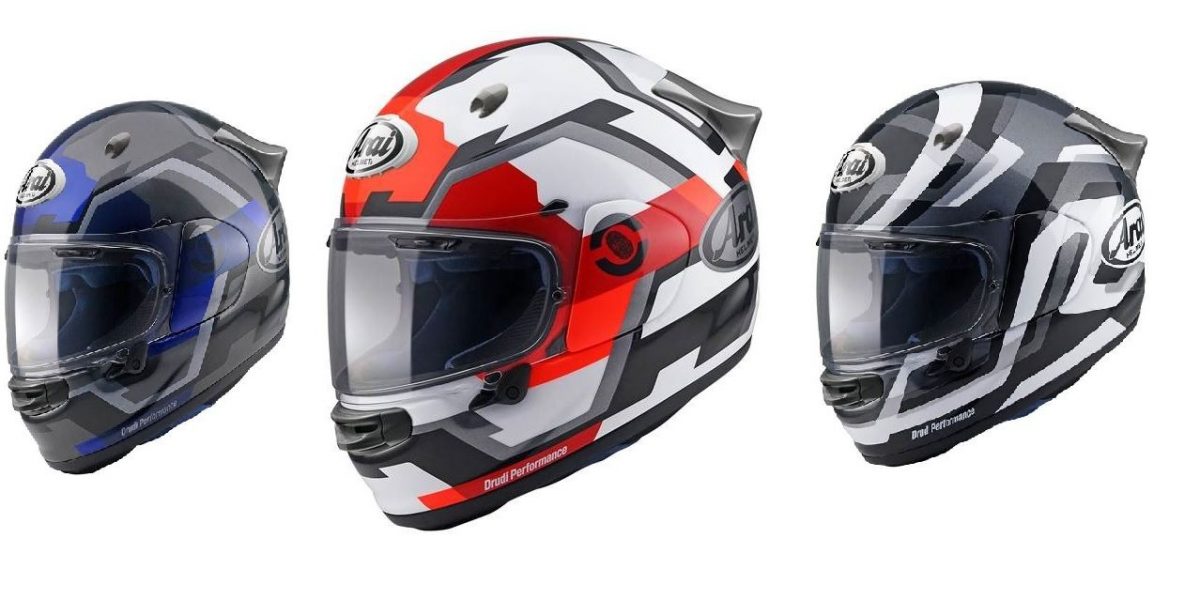 Arai takes Quantic leap
As 2021 looks to, again, be the Year of Staying Safe, it perhaps apt that Arai has just launched a brand-new generation of Arai helmet – the Quantic.
The all new lid is aimed at the sports-touring rider who wants dynamic, race-derived performance and protection on the road.
It's been designed with cocoon-like luxurious comfort and features suitable for long riding days.
Duct take
Hard to miss is the new 3D Arai logo duct, which is complimented with an air-scoop chin vent, a set of dual tear-ducts and a one-piece rear exhaust/spoiler.
All have been designed with the aim of delivering comprehensive and controllable cooling airflow.
While the Quantic has not been designed for racing, it still has a lot of the elements in its design and construction which the company learned from the track.
There is a new smoother, rounder and stronger outer shell with a wider visor which also features a 5mm flare around the base for ease of access.
Rather cleverly, it's been designed for straightforward attachment of intercom systems
Tough test
As with every Arai, the Quantic is formed around protection. It's also the first Arai full-face to go through the new, more rigorous ECE R22-06 testing standard.
Manufactured, by hand, the Quantic's outer shell maintains the core strength that Arai is known for, but with a substantial weight reduction.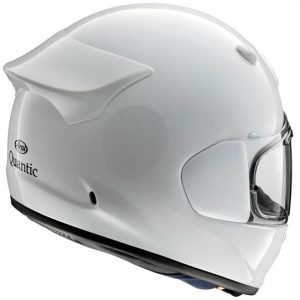 A softer, multi-density EPS inner liner works with the outer shell to absorb impact energy.
The smoother, rounder and stronger shape is the first principle from which the R&D engineers worked – and, while aesthetically sleek and pleasing, is primarily designed to 'glance-off' and spread impact forces.
All-day wearability was a key factor when developing the new helmet.
That base flare makes it easy to take on and off and the VAS MAX vision visor comes with a Pinlock insert ready to use. The new, brushed nylon interior is removable and washable features a snug Facial Contour System, as well as speaker pockets and a neck roll wire pocket.
An Emergency Release System (ERS) further demonstrates Arai's continued determination to marry comfort with safety through it's latest generation lids.
The Quantic is available from all good motorcycle stores.

Looking for great protection? Call our specialist motorcycle insurance team on 1890 945 950.
Back to listing