27 September 2019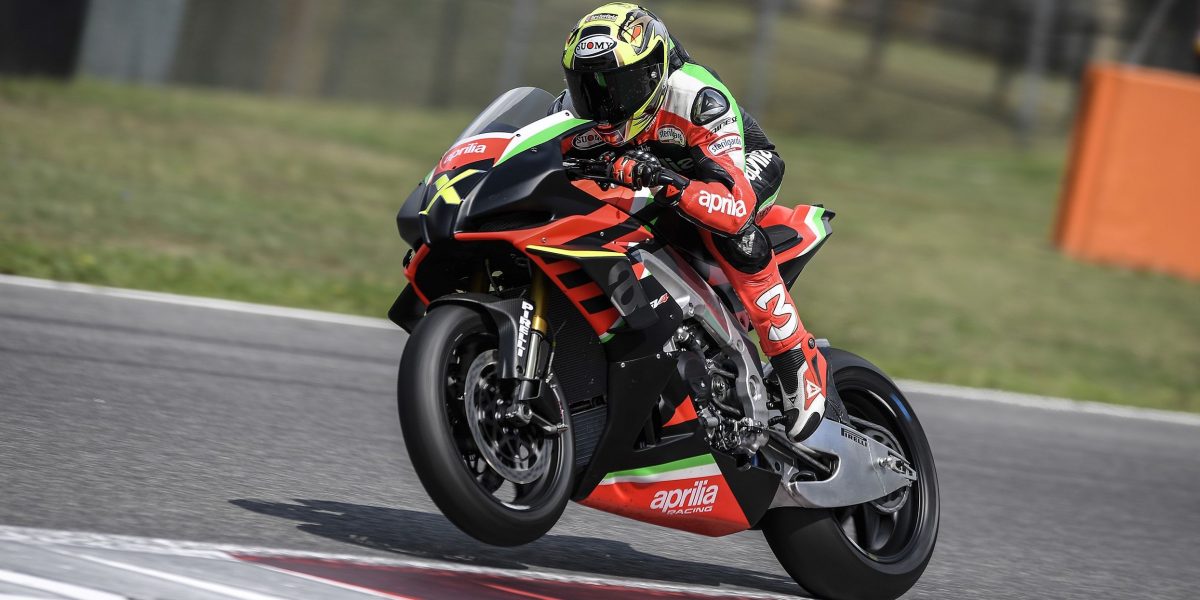 Aprilia's RSV4 X party piece
The all new Aprilia RSV4 X, is a special celebratory version of the V4 made by Aprilia Racing. Just ten machines have been produced to mark the tenth anniversary of a project that won seven WSBK titles.
It certainly caught Aprilia afficionados' eyes. After online reservations opened back in April, the new bike sold out in just a few hours.
Those machines are currently being delivered to the lucky buyers of a most exclusive super sport bike.
Built on the base of the already brilliant Aprilia RSV4 1100 Factory, it reaffirmed multiple years of technical leadership.
Heavyweight lightweight
The racing department's experience has been harnessed to lighten the Aprilia RSV4 X and achieve an exceptional dry weight of 165 kg. They have selected a series of refined, lightweight components, such as the carbon fairing. These are dressed with special graphics inspired by the 2019 MotoGP Aprilia RS-GP.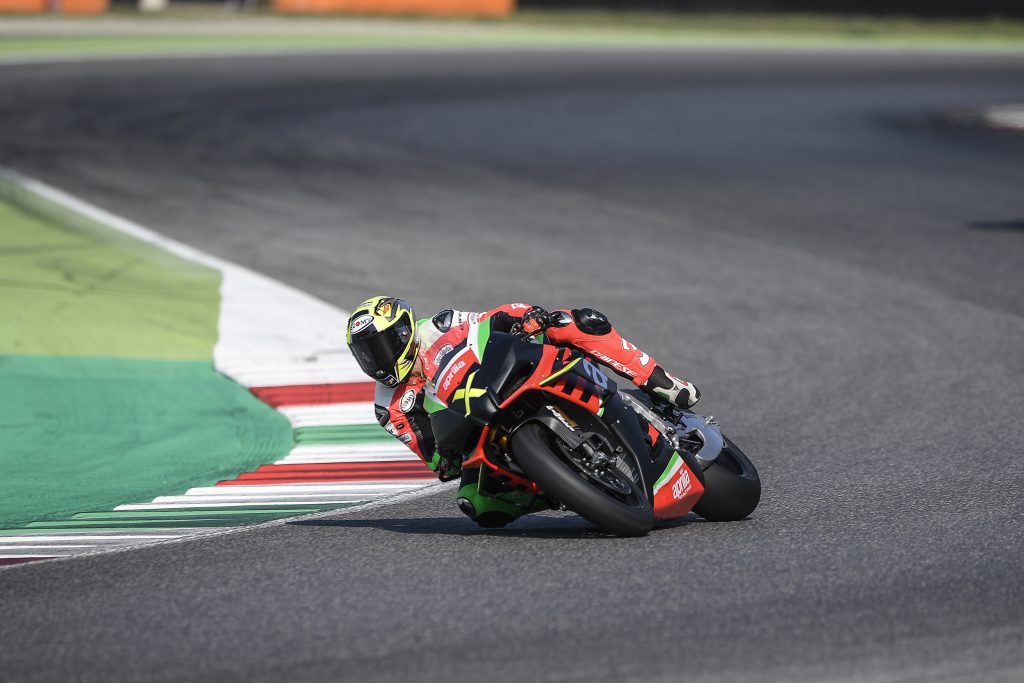 Another sports-derived element is the racing panel via which the RSV4 X's main electronic controls are adjusted.
There are numerous billet aluminium details. These include the clutch lever, front brake lever guard, engine sump guards, adjustable foot pegs and upper steering plate.
Marchesini forged magnesium wheels magnify the already spectacular handling and are shod with Pirelli slick tyres.
Give the RSV4 X a hand
The preparation of the 1078cc V4 involves hand assembly and the subsequent fine-tuning of all tolerances, just as is done for racing engines.
The timing system uses new intake camshafts, new valve return springs and relative caps, as well as brand new rounded bucket tappets that allows use of SBK-derived shafts with more aggressive cam profiles .
The Akrapovic exhaust system features titanium collectors and a carbon outlet, while the air filter has been replaced with a Sprint Filter element. This is the same unit that Aprilia Racing uses in MotoGP.
The bike is mapped by a specific ECU. These components ensure an increase in maximum power, from an already excellent 217 HP for the standard model, to an impressive 225 HP.
Another world first comes in the form of the Brembo braking system. The firm has selected the Aprilia RSV4 X for the début of its GP4-MS billet callipers that act on a pair of steel discs.
Factory packed
For the Aprilia RSV4 1100 Factory – the bike from which the RSV4 X is derived – a wide range of accessories is available to further increase performance on the track. These include an Akrapovic exhaust, a race ECU, carbon body work, front break vents, mirror plugs and even an inverted race gear.
Adding a set of lighter racing levers can further reduce weight. These are made in billet aluminium. They give the bike an even more aggressive look and reduce the weight of the factory component.
For more on the Factory, contact Peter at Megabikes on 01478 4200.

Call our specialist bike team on 1890 945 950 for your Aprilia motorcycle insurance quote.
Back to listing