19 March 2021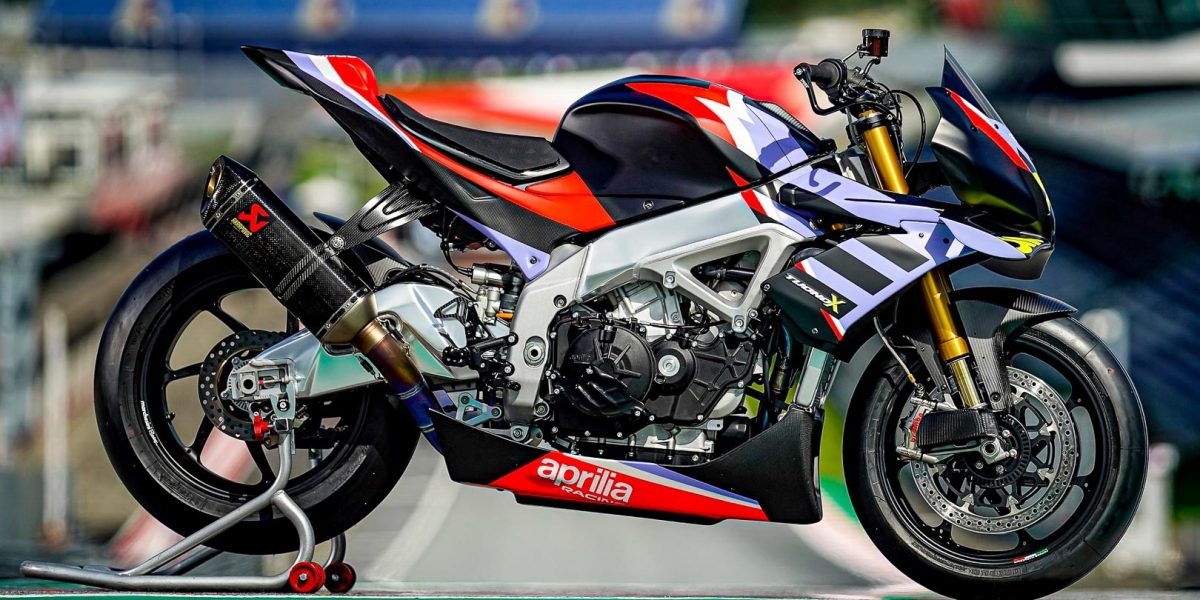 Aprilia Tuono's fine Factory finish
Paul Browne takes a spin and nearly a tumble on the new Factory Tuono, his blushes and skeletal structure preserved by Aprilia's smart electronics. 
Aprilia has a pair of new Tuonos on the market.
A number of years ago they went from being a rather typical Italian V-twin to being a rather different beast with a V4 engine. They also became a lot more powerful.
The old bike was quite a raw machine. The new one puts out a whole lot more power and, to help the rider get the most from it, a whole lot more electronics.
It comes with what they call an 'Advanced Dynamic Controls Package'.  This includes ABS, cornering ABS, a quick shifter – which is active even when going down the box without closing the throttle – a pit lane speed limiter and even cruise and traction control. Then there is both launch and wheelie control.
Pony express
And that's just the standard bike. The reason why it has all of this is because both machines are putting 175 beautiful ponies out of that new 1,100cc V4 engine. This sits in a racing frame.
The posh one is called the 'Factory' version and comes with all of the above, as well as a semi-active electronic suspension system.
This collection of electrickery has been developed in conjunction with the people at Öhlins. The rider can adjust the setup while on the go. The clever Tuono computer adjusts suspension when the bike is being ridden. Even the steering damper is managed by the same system!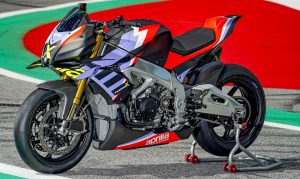 There are three riding modes to choose from.
Track is for those of us who think that they are smarter than all of the wizardry.
Sport is for people who think the speed limit on the public road is for someone else.
Road is for riders who have bought the wrong bike.
Controlled zone
The very idea that I would need all of these controls was something that I found somewhat offensive!
Then it happened.
I exited a roundabout in the rain and hit a piece of road marking. It was a directional arrow that was covered in rainwater and as smooth as a well-rehearsed chat up line. The back wheel spun, the computer intervened and I continued on my merry way.
Had I been on the old V-twin I'd be lucky to be drinking my dinner through a straw this week.
For more info on the Factory Tuono and its Standard stablemate, get in touch with the team at Megabikes on 1 478 4200.

 Aprilia bike insurance? Call our specialist team on 1890 945 950 for our best motorcycle insurance quotes.
Back to listing