09 July 2021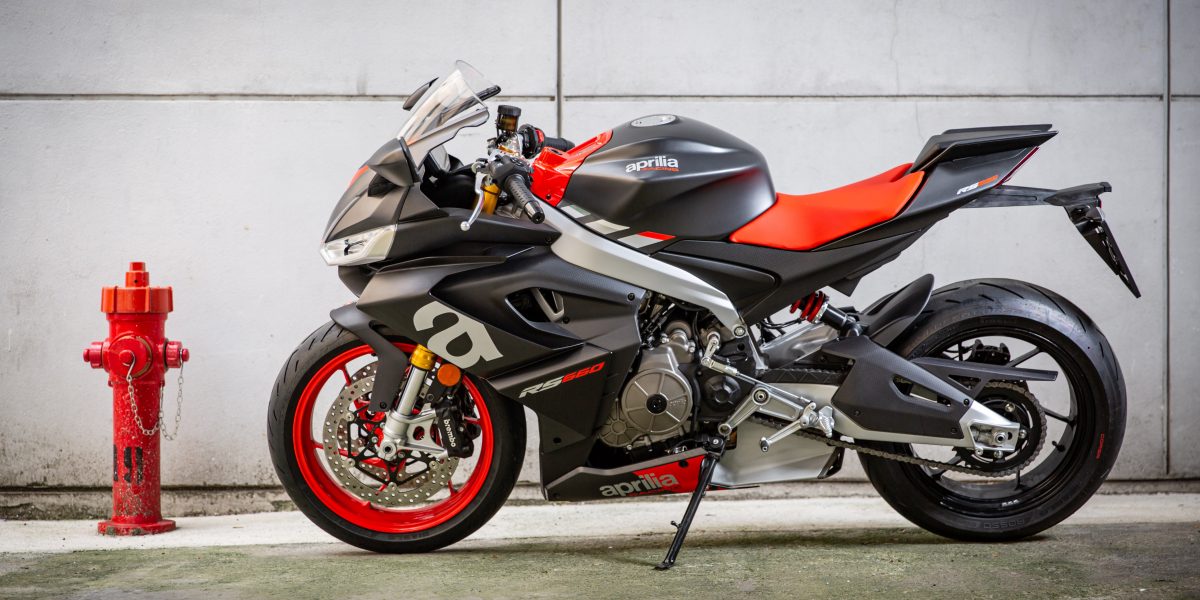 Aprilia RS 660: a mid range superstar
Paul Browne has one of the better jobs on the planet. In pursuit of a paycheck this week he got to have fun with the Aprilia RS 660, the Italian manufacturer's new middle weight sports bike. He should really be paying us!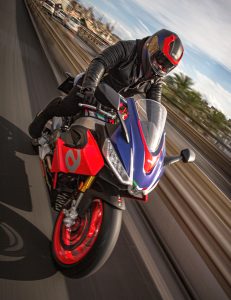 Aprilia have now reset the middle weight sports class with the RS 660, an entirely new machine powered by a 100 bhp parallel twin.
I got to use it on a mix of urban, motorway and twisty mountain rural roads.
The one place I didn't get at it, was on the racetrack.
This was a bit of a shame because, no matter how technical the road that I put this machine on, it was just rock solid and tracked perfectly through the corners.
Weight gain
The bike's 50 /50 weight distribution allows it to perform perfectly.
The fact that it only weighs in at 183 kilos wet means it has what it takes to upset faster and more powerful machines on the right sort of road or track.
We haven't seen a package like this on a bike in this class before.
The new 660 boasts the complete Aprilia Performance Ride Control (APRC) electronic command package.
It comes equipped with a six-axis inertial platform. This is able to recognize the position of the bike in relation to the road.
This allows traction control, wheelie control, cruise control, a quick shifter, engine breaking, a choice of engine maps and even cornering ABS to do their thing appropriately.
Measured performance
While adjustability is managed from the TFT screen, the bike itself measures parameters such as acceleration, lean angle and even how hard the rider is squeezing the brake lever! All of this dictates the level of electronic intervention.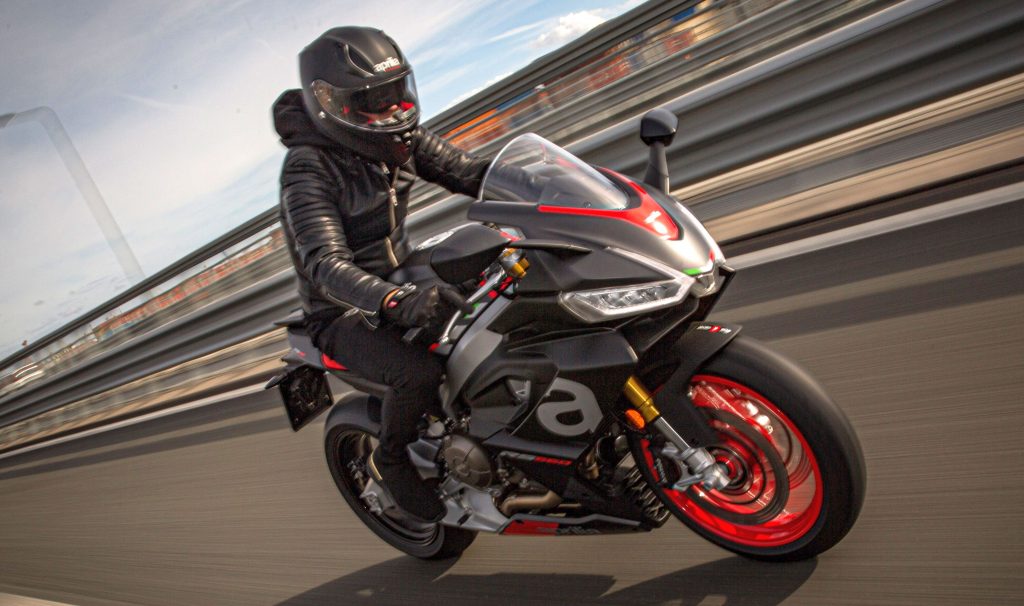 Three are three riding modes for road use, Commute, Dynamic and Individual. The last one allows for complete customisation of electronic controls.
Then there are two designed for track use.
Challenge is suitable for on-track racing sessions allowing the rider to use the full potential of the RS. Time Attack is a system that allows more adept riders to fully tweak the electronics.
Compact & connected
The headlamps are an always-on LED affair. The indicators on the front end are hidden within them, narrowing  the front end to give a compact look. The hazards even come on automatically in a hard breaking situation.
Aprilia's multimedia platform offers a connection that minimizes smartphone battery consumption and includes both the infotainment system for managing voice commands, calls and music via the controls located on the handlebars.
The bike is available exclusively from Megabikes in Ballymount where prices start at €11,795. There is a demo available to ride. Call Ciaran on 01-4784200 to book a ride.

Best Aprilia bike insurance? Call our motorbike insurance team on 1890 945 950 for your quote.
Back to listing