09 May 2020
Africa Twin comes of age
Paul Browne might be feeling his age, but Honda's Africa Twin is showing a maturity beyond its five years. Newly refreshed it has grown taller, become more refined and, whilst not overly polite, is noticeably well behaved.
I'm having one of those awful moments where I realise that I'm getting/ already am old. The Africa Twin, the second new one, is now five years old!
I think I can remember the, now classic, V-twin coming out.
Having been released in 2015 the latest version of the new parallel twin is currently enjoying its 'second wind'. This is in no small part due to its recent re-do.
Now rather than being a 'big small bike' the new machine with its bigger tank and greater range has joined the taller kids in the adventure touring playground.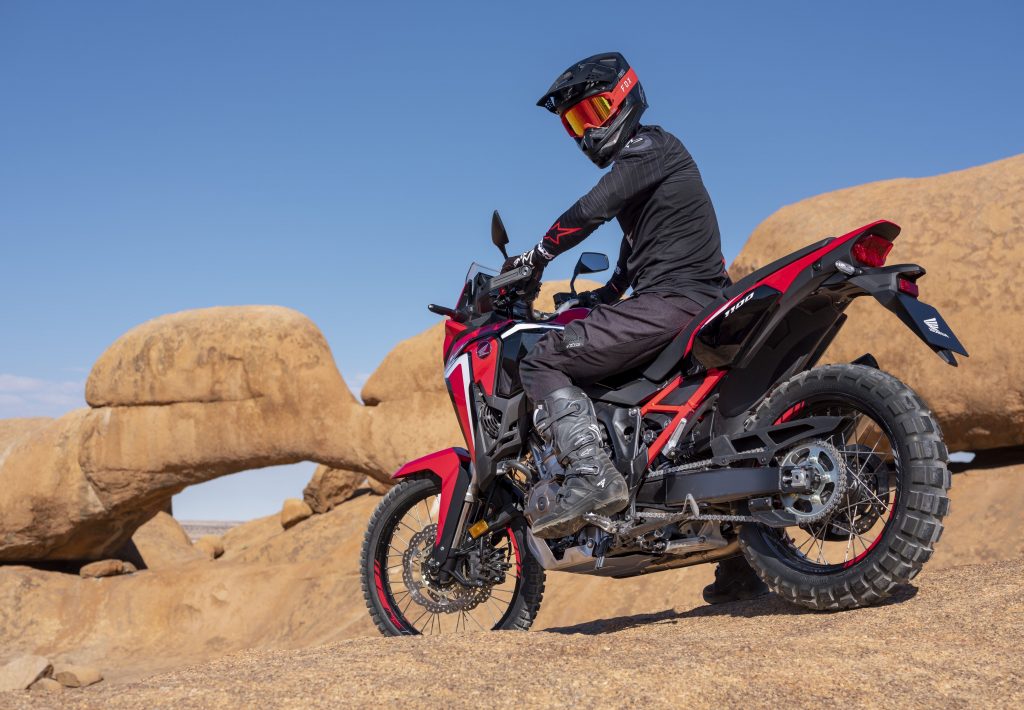 It'll now take a little over 24 litres of fuel and depending on how you ride it, that'll get you as much as five hundred kilometres away from where you are without having to stop.
More, more, more
All the numbers are now up.
As well as more range there's more suspension travel, more ground clearance and more electronics.
The overall result is a bike that, whilst heavier, manages to both feel and ride better.
The fully adjustable Showa forks look great as well…
It's off road bias continues.
The suspension has a big leaning to the off road side of things. But while on the road its never going to cause a problem. That long travel front end simply lets you know that you could be doing so much more with this thing than riding it in and out to work every day.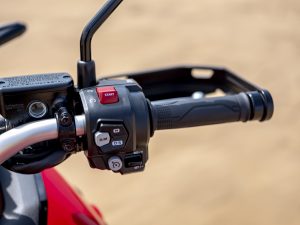 The bike's honesty is enhanced with its single setting ABS.
While the rear can be switched off for off road use the front is always on.
But just like all the other ABS offerings from the big 'H' this one is as unobtrusive as any rider could want.
When I activated it on test, it really did switch itself on a microsecond after I would have dropped the thing if it weren't on the bike. For this the boffins at Honda need to be complimented.
Exhausting work
The motor is still putting out 95 ponies and while the exhaust sounds great I'd like to ditch the standard end can and put something like one of the new Akrapovic offerings on the machine.
While it's still not at the races compared to the 'old hands' from KTM, BMW and Ducati, the 'twin is so well set up and easy to ride that on a West of Ireland road you'd be hard pressed to miss the power of the competition. It's not what you do, but the way that you do it and all that…
The ride-by-wire system is refined, the traction control has the industry standard three settings and there are three rider modes. I really like that they've called the off road one 'gravel'. The other two are Tour and Urban.
Meanwhile the quickshifter and autoblipper justify spending all that research money in MotoGP
Talk to your local Honda dealer for prices and trade in options.


Call our specialist motorcycle team on 1890 945 950 for your Honda bike insurance quote.
Back to listing