02 July 2021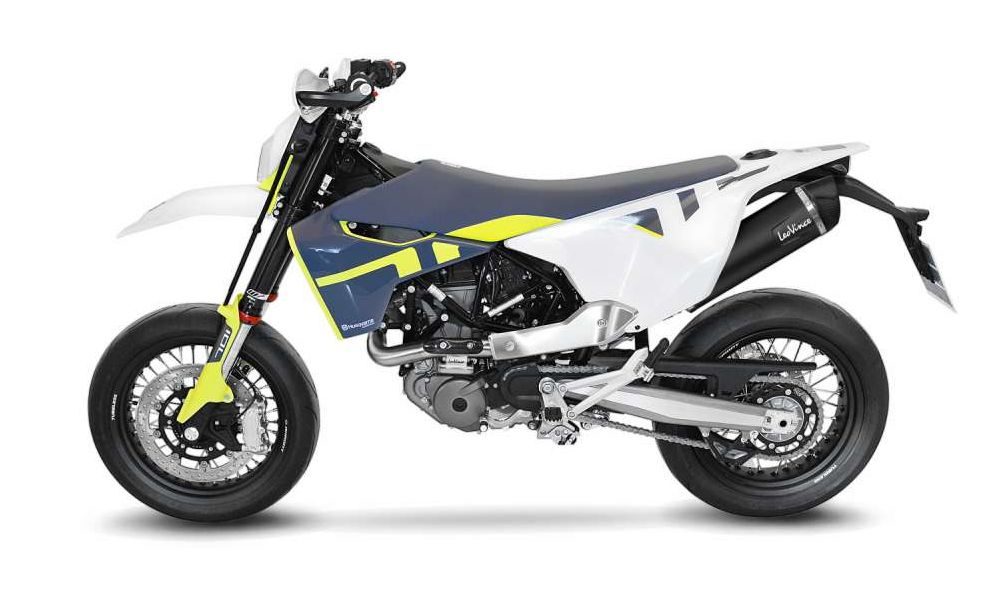 701 Supermoto: a Husky with real bite
Paul Browne finds big is beautiful when checking out Husqvarna's 701 Supermoto, the Swedish manufacturer having turned out a bike that's a whole lot of two-wheeled fun.
The Supermoto is back, and in a big way! The one I really want to own, keep and never give back, is the 701 Supermoto.
For its class this is a very large-displacement machine and one which is setting a benchmark in terms of agility and performance, tech and outright power.
Power trips
This class of bike has its origins in the Nineties when off-road riders fitted their machines with road wheels and tyres. Some of them had little more than a casual acquaintance with the requirements of the Road Traffic Act.
The big advantage that these machines have is that their power to weight ratio is off the scale!
While they may have had a lot less power than the 600cc bikes that dominated the tracks at the time, they had such easy handling in the corners. This meant that even a moderately well ridden one would upset the average CBR600RR rider around their local circuit each and every time the opportunity presented itself.
For the most part all that nonsense is over and the Supermoto is now a fully factory finished piece of kit.
Flagship fun
Having a long and glorious history of making off-road machines, the people at Husqvarna were perfectly positioned to make one of these things.
The 701 is the big bike of the bunch and therefore the flagship.
In the 701 Supermoto we have a bike that will make short work of a technical track.
It'll equally easily make a Sunday morning breakfast run a lot more fun than it has any right to be.
As for the daily commute, you'd be hard pressed to find anything that would be more fun on a wet Tuesday on a busy dual carriageway.
Putting the shed to bed
Powered by a mighty 74 hp single cylinder engine, sitting in a chassis that has a weight of just 145 kg, makes for a whole lot of two-wheeled fun.
Add in a ride-by-wire throttle, Brembo brakes, WP suspension, Bosch ABS and a long list of extras available from the dealership and this is a long way from something built in a shed back in the day.
Available through Dublin's CCM Racing, the 701 Supermoto will set you back €11,295. For more details give Gavin or any of the team a call on 1 452 6170.

Husqvarna motorcycle insurance? Call our specialist motorbike insurance team on 1890 945 950.
Back to listing