17 September 2021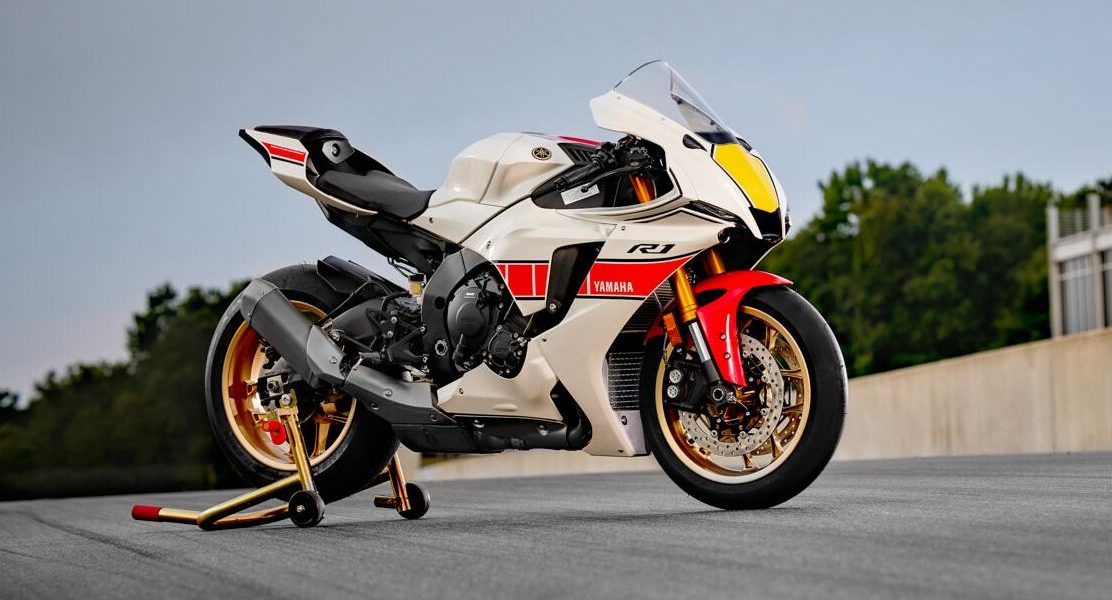 Yamaha bringing iconic '60s race colours to '22 R-series
Racing has been an integral part of Yamaha's DNA from the day that the factory was opened back in 1955.
The company proved itself on the racetrack just days after Yamaha Motor Company was founded, when their YA-1 won the Mount Fuji Ascent Race at its very first attempt on July 10th 1955.
The Japanese manufacturer entered its first international race at Catalina, USA in 1958.
Competing at the highest level put the company firmly on the map and marked the beginning of the brand's transformation into one of the world's most successful and innovative motorcycle manufacturers.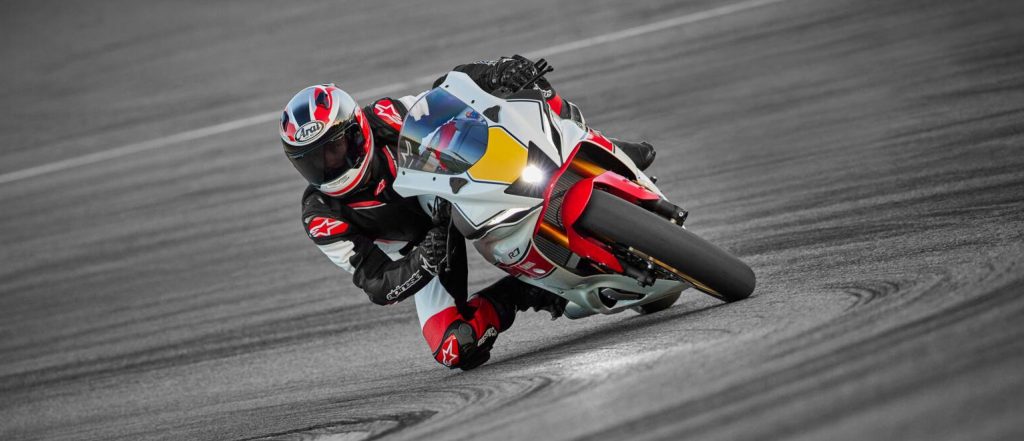 On track
Just two years after Yamaha's debut GP, Fumio Ito took the brand's first ever GP win at the Belgian Grand Prix.
They've never looked back.
1964 saw Yamaha win its first World Championship as well as its first Constructor's title in the 250cc class.
It was the beginning of an incredible journey. Over the past six decades Yamaha has established itself as one of the most successful manufacturers with over 500 Grand Prix race wins, along with 38 rider titles, 37 constructor titles and seven team titles.
Seeing red
In 1964 the competition department debuted their 250cc Grand Prix racer with a new white fairing with a red Yamaha speed block.
This is arguably the most famous and best loved colour scheme ever featured on any racing motorcycle.
This colour scheme was used for the next two decades right through to the Rainey and Lawson era.
Simple, dynamic, timeless and instantly recognizable, speed block is forever associated with Yamaha and its highly successful GP campaigns from a very special era in the company's history.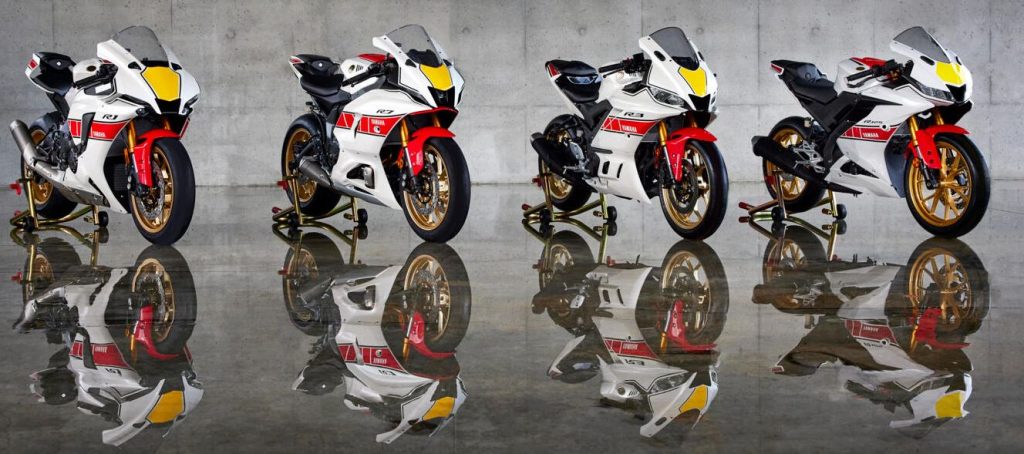 White stuff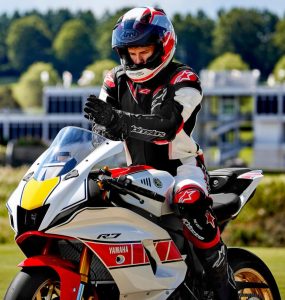 Now, to celebrate the company's long and illustrious Grand Prix racing history, they've created a World GP 60th Anniversary livery for the 2022 R1, R7, R3 and R125 models.
Just like Yamaha's famous World Championship winning machinery, these bikes feature pure white bodywork with a strong horizontal red stripe and white vertical lines creating the red speed block.
This authentic race bike colour scheme features an all-red front fender and gold-coloured wheels just like winning Yamaha's factory bikes.
This timeless look is completed with a yellow front number plate, an anniversary emblem and a red stripe running along the top of the fuel tank and the tail.
To check the range out and find your local Yamaha dealer, visit Yamaha Ireland.

Our best Yamaha bike insurance quote? Call our specialist motorcycle insurance team on 1890 945 950.
Back to listing