28 August 2020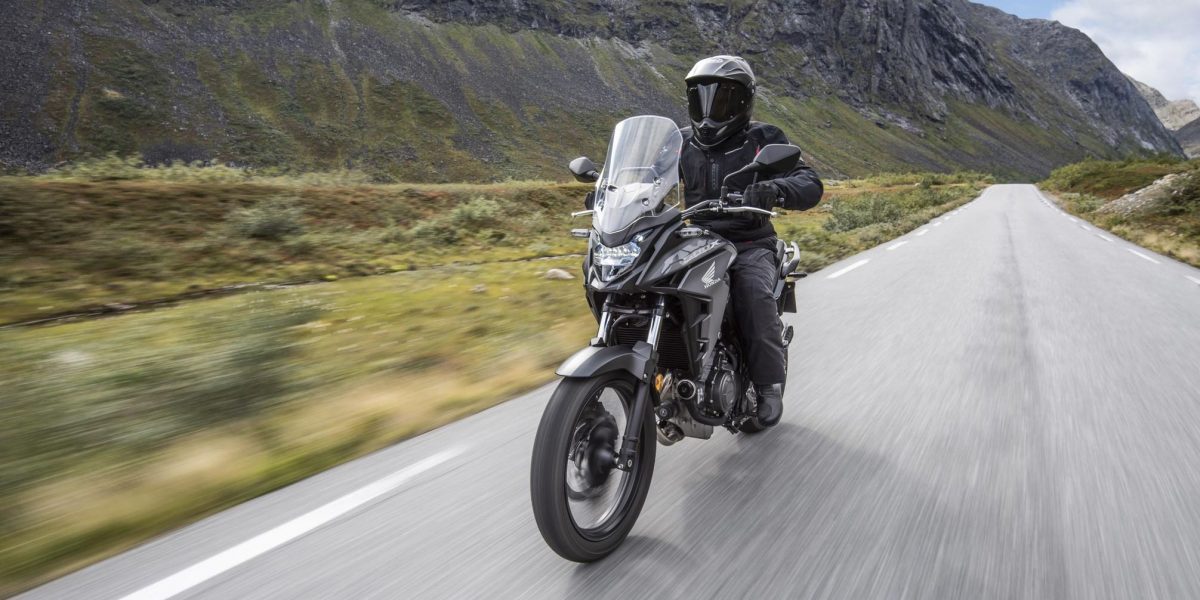 CB500X maintains range's historically high standards
Honda's CB range has a long and glorious history.
Throughout most of the Nineties it was the courier and commuter's bike of choice. They were everywhere, yet nowhere at the same time, such was their popularity and subtlety. They even had there own race series!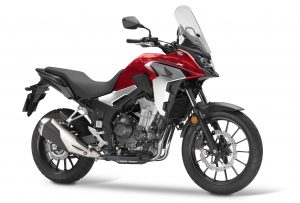 Now the CB500X is part of the latest generation of the iconic machine.
It was originally launched back in 2013, alongside the naked CB500F as well as the fully faired CBR500R.
The new CB brings that very cool crossover adventure style to Honda's fun-focused twin-cylinder 'light middleweight' trio.
This is a motorcycle that quietly gets on with the job of being supremely competent, and adaptable in use for a wide variety of owners from commuters to adventure riders.
Real world riding
The new machine's usefulness is down to two things. That lively twin-cylinder engine which produces real world usable torque and drive from low rpm, while still revving hard at the top end of the dial. A chassis that gives a comfortable ride both around town and out on the open road.
The CB500X effortlessly moves between the role of short-hop commuter to weekend tourer.
The bike's long travel suspension irons out our wonderful road surfaces, the wide handlebars provide leverage and the upright riding position offers comfort and a wide field of view for the rider.
Easy mover
It now has a larger fuel tank, more wind protection and a taller screen. It also features LED lighting as well as preload-adjustable front forks. Additionally it has more engine performance, benefits from a number of chassis upgrades and now comes with that all important 19-inch front wheel.
The seat profile has been slimmed by shaving the shoulders at the front. This allows for easy movement around the machine as well as comfortable ground reach. To help the CB500X's manoeuvrability the steering angle has also increased from centred to full lock.
Fully fuelled, this bike weighs less than 200 kilos. And speaking of fuel, the new CB has a range of 500 kilometres!
ABS is fitted as standard whilst a range of genuine Honda accessories are available. They include a centre stand, side wind deflectors, hand guards, heated grips and a 35L top box with a rear carrier, as well as panniers with pannier mounts.
The CB500X is available from Honda dealers nationwide from €7,800 inclusive. Call 014381999 for more details including booking a test ride on the official demonstrator.

Need Honda bike insurance? Call 1890 945950 for our best motorcycle insurance quotes.
Back to listing