29 November 2019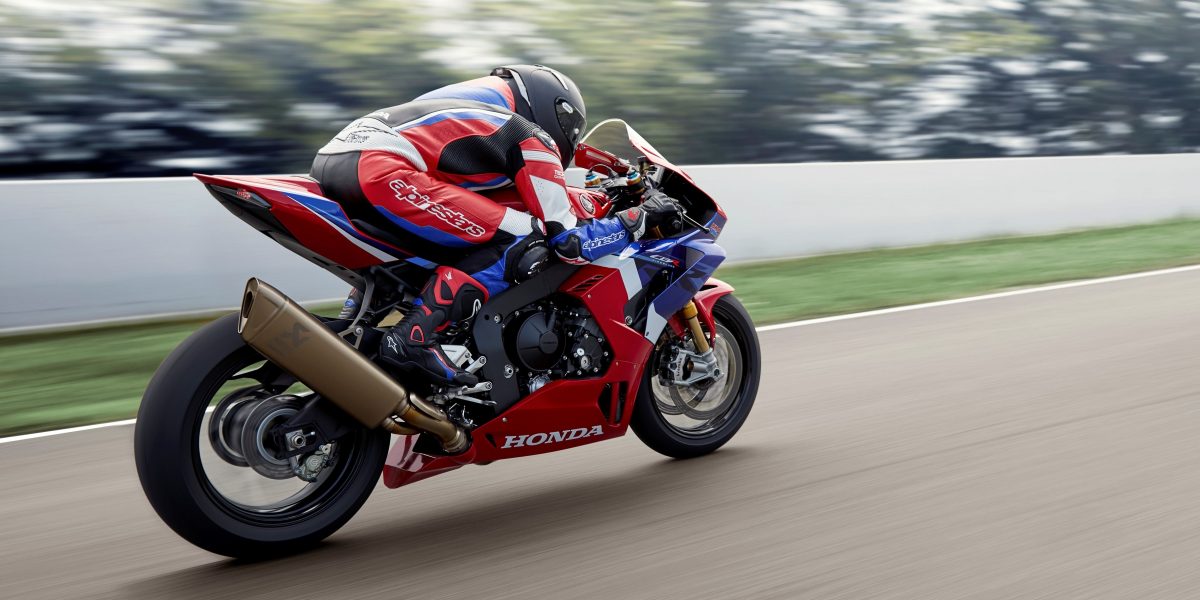 Fireblade sharper than ever
This year we've seen a number of launches and reveals of new bikes, but arguably none carried as much weight as the all-new CBR1000RR-R Fireblade and the Fireblade SP.
The great news for those of us who like our fast faster is that the new machine is all about the race track.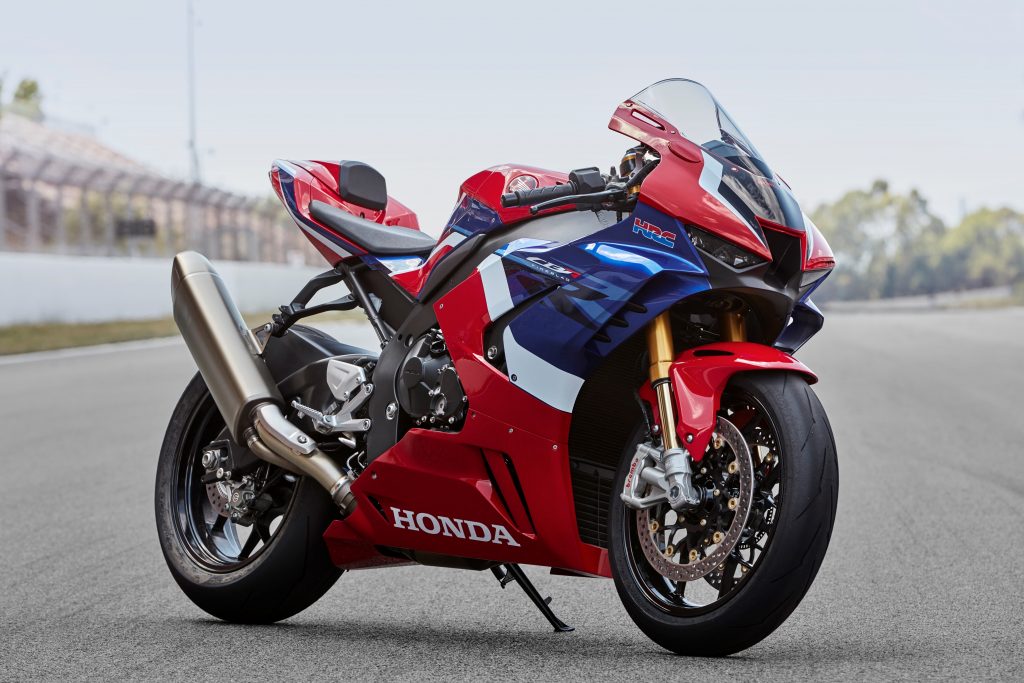 The bike features a new frame and engine which both draw strongly on Honda's MotoGP technology. But the motor is where the fun starts with a peak power increase all the way up to 160kW.
It makes us all feel very old when the marketing types at Honda tell us that the 'Blade has now been around for 28 years.
Sheer riding enjoyment
Since way back then the words 'Honda Fireblade' have been synonymous with perfect handling, balance and sheer riding enjoyment.
Now for 2020, Honda starts a new chapter in the Fireblade's illustrious history with a new machine that the big 'H' claim is 'Born to Race'.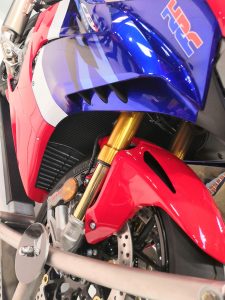 The latest iteration is powered by the most powerful inline four cylinder engine that Honda has ever made. This block shares the same bore and stroke as the RCV.
As well as all that lovely horse power the bike produces peak torque of 113Nm at 12500rpm while weighing in at only 201kg.
Choice is important and to that end the CBR1000RR-R will also be available in an SP variant.
This one comes complete with second generation semi-active Öhlins Electronic Control featuring a set of utterly delicious 43mm NPX forks and a TTX36 Smart-EC rear shock.
Stopping is provided by the new Brembo Stylema four-piston radial-mounted front calipers and the same rear Brembo caliper as is used on the RCV. This thing is posher than going for lunch with your auntie from the southside.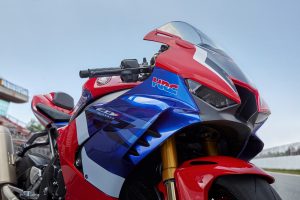 In both variants, a cutting-edge aerodynamic package, everyone loves winglets, was also influenced by HRC's multiple championship-winning moto GP bike.
Fine control
The aerodynamics work in tandem with the new Bosch six-axis IMU. This replaces the five-axis unit of the previous design, giving supremely precise calculations of yaw, pitch and roll to allow even finer control of bike behaviour for "unprecedented levels of handling and outright performance".
In line with Honda's mass centralisation philosophy, both bikes are equipped with a lightweight titanium Akrapovic exhaust end can.
They will be available in two colour schemes: an HRC-inspired Grand Prix Red and a Matte Pearl Black.
Getting faster will be available from Honda dealers nationwide from January, with prices to be confirmed within the next few weeks.

Call our specialist team on 1890 945 950 for your Honda motorcycle insurance quote.
Back to listing