02 August 2019
Honda CB500X: Stylish all-rounder
Honda's CB range has a long and glorious history.
For those of us of a certain age we remember the CB 500 with particular fondness. Throughout most of the nineties it was the courier and commuter's bike of choice. They even had their own race series!
Now the Honda CB500X is part of a whole new generation of the iconic machine.
It was originally launched back in 2013 alongside both the naked CB500F as well as the fully faired CBR500R. It now brings crossover adventure style to Honda's twin-cylinder 'light middleweight' trio.
Quietly, supremely competent
This is a motorcycle that quietly gets on with the job of being supremely competent, and works for a wide variety of owners from commuters to adventure riders.
The bike's long travel suspension irons out our wonderful road surfaces, the wide handlebars provide leverage and the upright riding position offers both comfort and a wide field of view. The CB500X has proven to be an all-rounder in every sense of the term.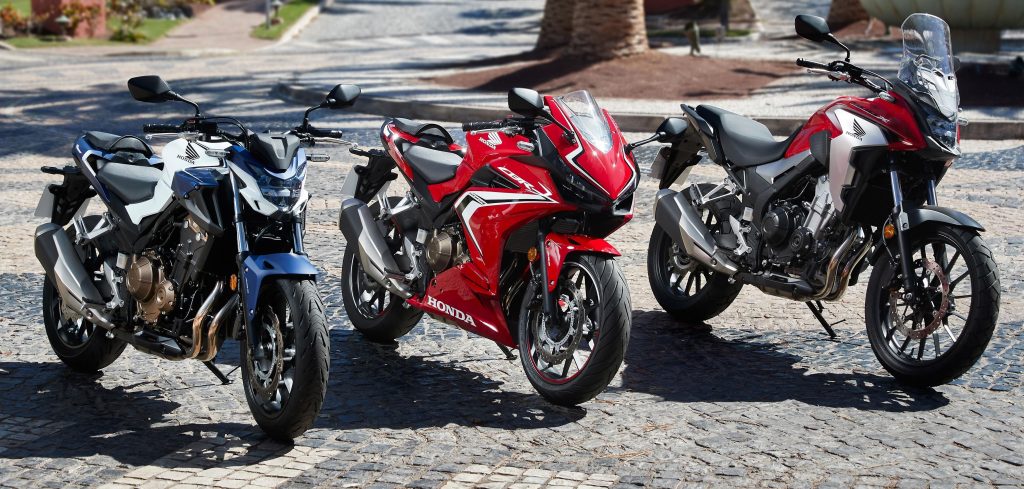 This year saw a major evolution for the machine. More sophisticated adventure style, greater engine performance and a number of chassis upgrades ensure that the new bike remains confident and inspires the same in its riders.
Sharp styling
Its 2019 styling is much sharper. It now has that harder adventure edge, taking its cues from the Africa Twin. This is complemented by longer travel suspension, a high-specification rear shock absorber, enhanced rider ergonomics and that all important 19-inch front wheel.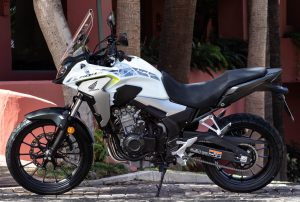 The bike's engine maintains the 35kW peak output required for A2 licence holders, but it now makes a bit more power and torque between 3-7,000rpm. This is thanks to revisions to the inlet, exhaust and valve timing.
The new dual-exit end can also features a deeper exhaust note and the engine now even features a slipper clutch. ABS is, of course, fitted as standard.
Light touches
The LCD instruments include a shift-up prompt in addition to a gear position indicator. Even the indicators are LED to match the rest of the lighting. The new bike also has tapered handlebars and more steering lock.
The seat profile has been slimmed by shaving the shoulders at the front. This allows for easy movement around the machine and aids the comfortable ground reach.
Fully fuelled, this bike weighs less than 200 kilos. Speaking of fuel, the new CB has a range of 500 kilometres. It's an all-rounder that can get around!
The Honda CB500X is available from  dealers nationwide, from €7,700 inclusive. Call 014381999 for more details, including booking a test ride.

Call our specialist bike team on 189 945 950 for your Honda insurance quote.
Back to listing