20 April 2018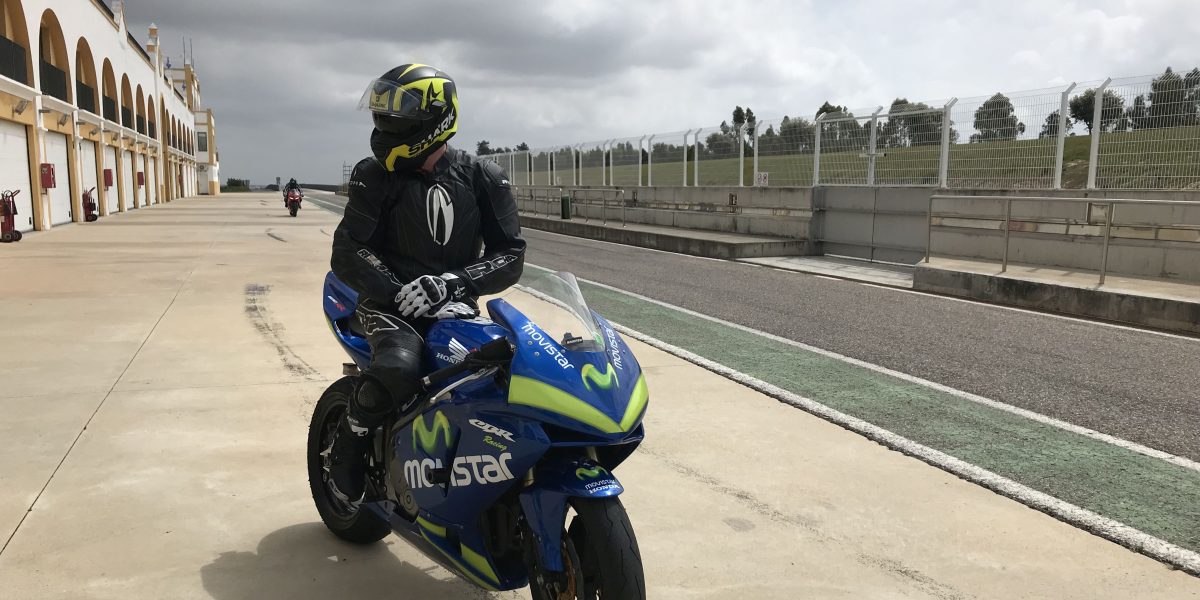 A sojourn to Seville
A sojourn to Seville was particulary rewarding for Paul Browne as he journeyed with overseas track specialists Motocraft to Circuit de Monteblanco.
The paddock car park is full of hire cars. Fiestas, Fiat 500s, all from the budget end of the spectrum. The people here have better things to be spending their money on than simple transport.
We're here in Seville in Southern Spain, more precisely we're in Monteblanco, and the sun has obligingly come out. This is very good as we're about to take to the track with Irish company Motocraft.
The brain child of Dubliner Paul Creevey, Motocraft represents one man's passion for riding fast and safe in the controlled environment that only a well managed race track can offer.
The company has employed the services of a variety of expert motorcyclists to handle tuition.
These vary in their disciplines, from road racers to tyre testers to ex BSB racers. What they all have in common is an ability to effectively communicate with participants as well as being able to ride incredibly fast when the need is there.
Bike safe
The company operates in partnership with UK based logistics company, Pacific Motorsports. As the owner, Doug, is happy to testify he's a haulage specialist, not a motorcyclist. But that's a good thing because what everyone wants to see – and does – is their pride and joy unloading at the Spanish paddock in exactly the same condition as it left Dublin.
That this happens is down specially constructed stillages which safely house both both bike and all the paraphernalia that the trackday aficionado could wish for.
The briefing is, thankfully, just that. Irish racer Mark O'Byrne does the honours, with the emphasis being on safety and having a good experience on this three-day event.

Once its done its time to get out on the track – and what a track it is! A fast straight is followed by a series of corners that manage to be technical but not too challenging.
Gripping stuff
The track surface at Monteblanco is grippy and predictable with the corners being, mostly, open and easy to follow through.
The Motocraft team have also helpfully set out cones on the outside of the track to act as reference points at every corner. That system works very well indeed. The instructors are easy to spot with their Motocraft bibs and make themselves easy to follow. This last part makes learning the track a whole lot simpler.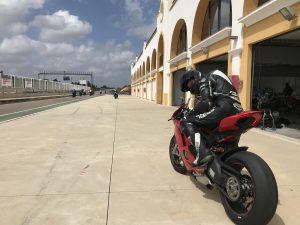 My weapon of choice today is a Honda Fireblade and the 1,000cc machine makes riding the circuit effortless.
Its Dunlop D212 GP Pro tyres marry to the track's surface in an easy and predictable way that instills heaps of confidence.
I rode with motorcyclists drawn from far and wide and from both genders, with a refreshing number of women riders on the track. Our international brigade comprised bikers not just from Ireland but the UK, Belgium and the Netherlands.
It's easy to understand the pull. Mr Creevey and co. have come up with a method of riding on track that is as unintimidating for the newcomer as it is rewarding for the experienced racer.
For more information visit www.motocraft.ie.

Back to listing