Starting up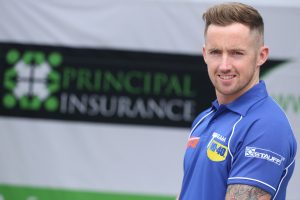 Principal Insurance Ireland Limited was started in 2015, with our first office in Santry Demesne being officially opened by three time British Supersport champion, Jack Kennedy.
Our arrival was immediately and warmly welcomed by the Irish biking community, ever keen to see real competition in the motorbike insurance market.
Among those pleased to see us was MAG Ireland which on hearing the news enthused that it:
"..welcomes the announcement by Principal insurance that it will enter the Irish market following the successful growth of the business the UK. As a specialist broker, Principal insurance combines a unique knowledge of the motorcycle insurance sector with a well-established product portfolio.
"MAG Ireland was instrumental in opening up the Irish motorcycle insurance market in 2002 since when we have watched it grow and develop.
"Today, Principal Insurance adds a new level of diversity and choice for Irish riders and the decision to extend the business here represents a vote of confidence in the growth potential of the Irish motorcycling sector."
Following the Brexit referendum in the UK we sought domestic regulation in Republic of Ireland, and in July 2020 the business was transferred over to Principal Insurance Ireland DAC upon obtaining regulation by the Central Bank of Ireland.
Growing from the grassroots
Led by our Chief Executive Officer, Aly Dixon, our team, has grown the business from scratch working hard to spread the Principal message to bike lovers at many shows and events. This paid off and saw us secure quick and substantial growth.
Today we hold in excess of 30% of the bike insurance market in Ireland.
Spurred on by this success we have expanded our range of products to include car, home and van insurance. In addition we launched a new dealer scheme to support Irish bike dealers.
We like to get out and about to meet the people we insure – and those we'd like to.
That's why we attend many Irish motorcycle shows, including Ireland Bike Fest Killarney, Northern Ireland Motorbike Show, Irish Motorbike & Scooter Show and grassroots events such as the Balor Demons Hole in the Road Rally.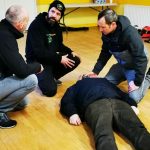 We've also reinvested in the Irish biking scene by sponsoring the VJMC Classic Motorcycle Show, Faugheen 50  and Mondello Park's Masters Superbike Championship.
In addition, in 2021 we announced our sponsorship of Shed4Bikers.
Our support has enabled refurbishment of  the free-to-use community garage, first response training centre and bikers' social and support hub. It's a great project that we're proud to support.
Joining the Aston Lark Ireland family
In July 2021 Aston Lark Ireland acquired Principal Insurance DAC from our former parent, the UK-based specialist insurance group, Principal Insurance.
This was a significant move, adding greater corporate weight and resource behind our specialist business.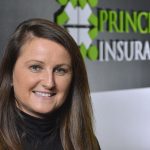 As Aly Dixon (pictured left) noted: "When we set out on this journey, our customers and staff were at the forefront of our consideration. Aston Lark very much shares our ethos in terms of delivering service excellence and completely recognise the existing expertise held by our Dublin based team who have been and will be testament to our continued success."
"As Aston Lark is fast-growing its presence in Ireland and committing the resources necessary to support expansion across a broker portfolio, myself and my team are extremely excited and proud to join the group."
Now, as a member of the Aston Lark Ireland family, we look forward to even greater success, providing Irish motorcyclists, drivers and homeowners with great value insurance – backed by the service excellence upon which our reputation rests.
foreach( $images as $image ) {?>
} ?>